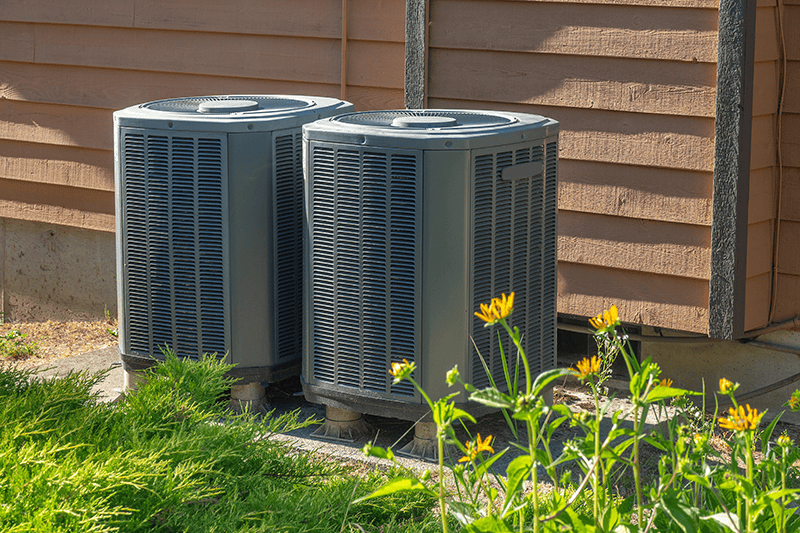 You decided to part ways with your old air conditioning (AC) system. It is not always an easy decision to make.
But now, you can get ready for a new era of home comfort, with lower utility bills and improved indoor air quality (IAQ). Did you know upgrading your AC can reduce your electricity bill by up to 50 percent, according to the US Department of Energy (DOE)?
The next step is finding the perfect make and model for your home needs. Our team at Comfort Maxx Heating and Air Conditioning is here to help match you with the right fit. We take pride in securing and installing the best products for Utah homes and businesses. That way, you'll be satisfied for years to come.
Purchasing the Right Air Conditioner in Spanish Fork
Here are five factors to consider when looking for a new air conditioner: 
1. Be sure your air conditioner is the right size for your home. 
Like an article of clothing that is too big or too small, a wrong-sized air conditioner won't do your home any favors. Oversized air conditioners use too much energy, jacking up your utility bills. Undersized units get overworked and provide insufficient cooling.
Be sure to have one of our heating, ventilation, and air conditioning (HVAC) specialists measure and audit your home. They will perform calculations to find the best unit tailored to your space.
2. Brands matter.
The brand and model you choose will impact your price. A variable-speed AC costs more but provides more comfort at a lower operating budget. A smaller home can probably get away with a single-stage system. But for a larger home, consider a two-speed system at the very least. 
3. Hire an expert contractor.
A new central air system is a significant investment. It may be tempting to cut labor costs. However, doing so could cost you more later on when your AC unit breaks down. Be sure the HVAC technicians you hire for the job are licensed, insured, and have a solid reputation.
4. Get a detailed estimate.
Estimates in writing are paramount to any professional installation. Be sure the written estimate contains a warranty, work details, precise schedule, and payment terms.
5. Make quality a top priority.
A quality installation job will increase your home value, keeping you comfortable for countless summers. However, an inadequate installation job can create many difficulties down the road—including costly repairs, damage to the home, or premature AC replacement. Be sure to find a qualified HVAC team that will deliver the flawless upgrade you deserve. 
Need a New AC System? Contact Us Today!
Our team of experts at Comfort Maxx Heating and Air Conditioning is here for all of your AC, furnace, and heat pump needs. Whether you need an installation, repair, or maintenance visit, we're just down the road in Spanish Fork, UT. Call us today at 385-437-1008 or request service online.